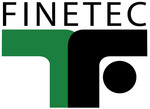 FINE TEC IS NOW PARTNERED WITH AWARENESS TECHNOLOGIES

San Jose, CA, April 13, 2016— In review of many businesses, the ability to be aware of the end-point is paramount to maintain process and procedures related to compliance. Fine Tec is proud to be partnered with Awareness Technologies who provide enhanced end-point protection with InterGuard – a complete insider threat prevention platform that is deployed at the user endpoint and delivered via pure SaaS format. The four proactive modules; Web Filtering, Employee Monitoring, Laptop Recovery and Data Loss Prevention provide an end-to-end view that provides all the necessary ingredients to maintain compliance with People, Process and technology at the User-Endpoint. For more information on Awareness Technologies products, please contact us or your territory sales rep.
About Awareness Technologies
Awareness Technologies shifted its focus five years ago to building the most practical and powerful security software for businesses and consumers. Awareness Technologies has developed and owns InterGuard, WebWatcher, and Laptop Cop, each a leader in its segment, and each making use of Awareness Technologies' patented technology.
About Fine Tec
Starting as a value added distributor (VAD) in the year 2000, Fine Tec has become the heart of an ecosystem comprised of leading and emerging technology vendors who provide network-security and data-integrity solutions for our broad network of resellers across North America. We've done this by maximizing sales opportunities for our partners while removing the hurdles that impede business transactions from before the sale to after the deployment. Learn more at www.finetec.com and connect with us through social media.
Have news to share? Contact marketing@finetec.com or call 1-888-891-9988.